Butternut Squash
I never really gave Butternut Squash much attention. Big mistake, BIG!  I found a recipe that I love and make throughout the year, but it's especially good in the Autumn. Butternut Squash Soup! Who knew it would become my new comfort food!
Here are some stats on butternut squash:
According to the United States Department of Agriculture (USDA) National Nutrient Database, one cup of cooked, cubed butternut squash, containing around 205 grams, contains:
82 calories
1.8 grams (g) of protein
0.18 g of fat
21.50 g of carbohydrate, including 4 g of sugar and 6.6 grams of dietary fiber
It also provides:
84 milligrams (mg) of calcium
1.23 mg of iron
582 mg of potassium
59 mg of magnesium
55 mg of phosphorus
31 milligrams of vitamin C
1144 micrograms (mcg) of vitamin A
Health Benefits of butternut squash: a great source of vitamin E, thiamin, niacin, vitamin B-6, folate, pantothenic acid, and manganese. A cup of cubed butternut squash also provides 582 mg of potassium, more than the amount available in a banana.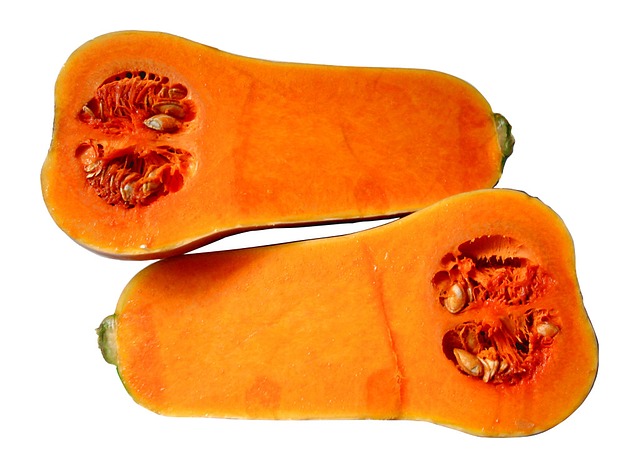 More Butternut Squash Facts
Butternut Squash can be substituted for canned or pureed pumpkin in recipes. It stays fresh for a long time because of thick skin. As the squash ripens, the color of the flesh becomes even more orange and the sweetness of the vegetable increases. You should choose a butternut squash that has a matte color to the skin, rather than a glossy coat, as this indicates that it was picked too early and will not be as sweet.
Side note: You should not have foods high in potassium if you are using beta blockers for heart disease.
This Butternut Squash soup is adapted from a Primal Palate version from a few years ago. I have adapted it for the Instant Pot. I use my own bone broth that adds tons of flavor and ups the health benefits as well. I will add the link to the current Primal Palate Butternut Squash Soup below. By the way Primal Palate also has awesome Paleo and AIP spices!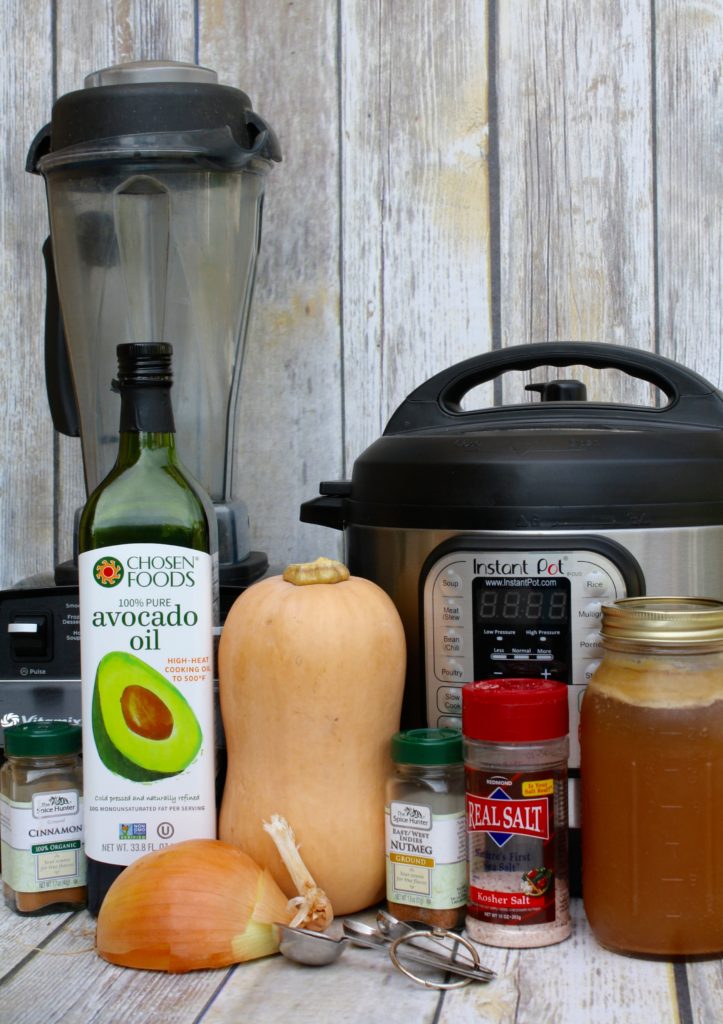 AIP Paleo Butternut Squash Soup
Ingredients
1 Whole Organic Butternut Squash, peeled and chopped
1 Whole Organic Onion or half of a huge onion, chopped
1 Quart Organic Chicken Stock (preferably your own bone broth)
1 tsp. Organic Ground Cinnamon
1/2 tsp. Organic Ground Nutmeg (optional)
1 tsp. Salt
2 Tbl. Organic Avocado Oil or Coconut Oil
optional 1/8 Cup Chopped Pecans or other nuts that you tolerate for garnish
Instant Pot
Vitamix
Instructions
Turn Instant Pot to Saute.
Saute chopped onion in Avocado Oil.
When translucent add in cinnamon, nutmeg and salt.
Add chopped butternut squash to pot and pour in broth.
Turn off Instant Pot.
Turn back on to Manual for 2 minutes.
Quick release the pressure.
Pour into Vitamix and Puree, it fills the Vitamix almost completely to the top.
Garnish with a sprinkle of cinnamon and chopped Pecans (or nut of choice).
Notes
If AIP omit nutmeg and nuts until reintroduced successfully.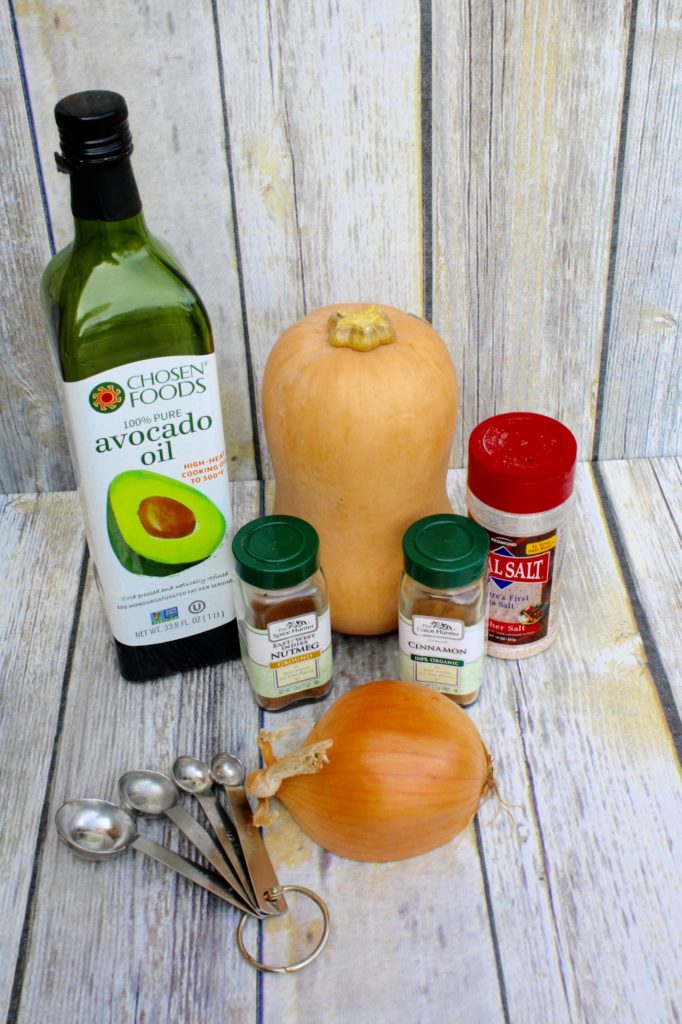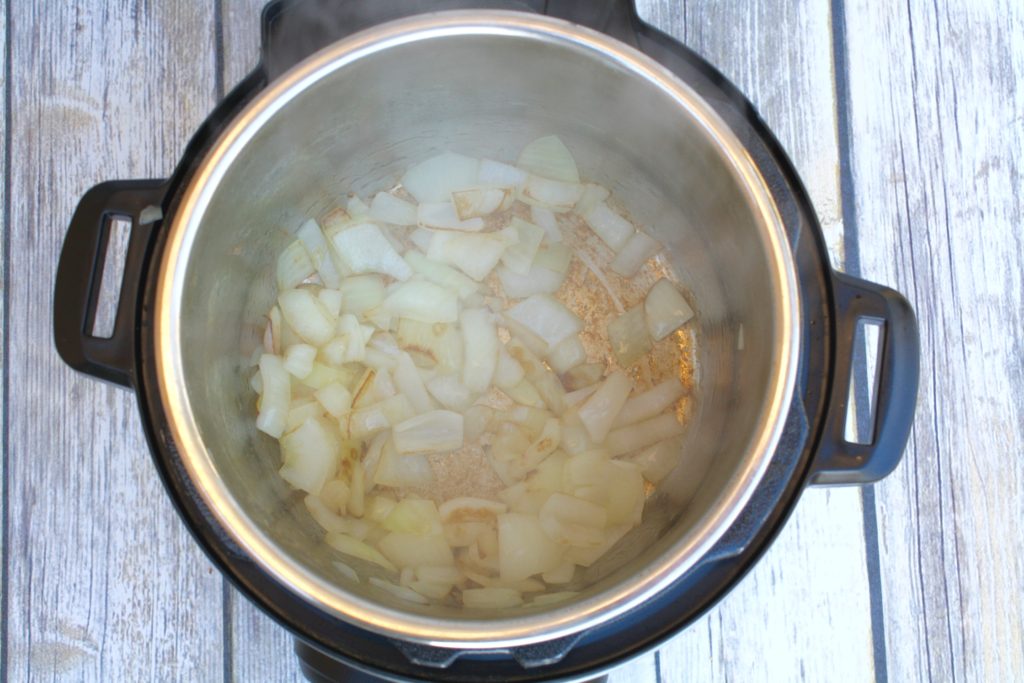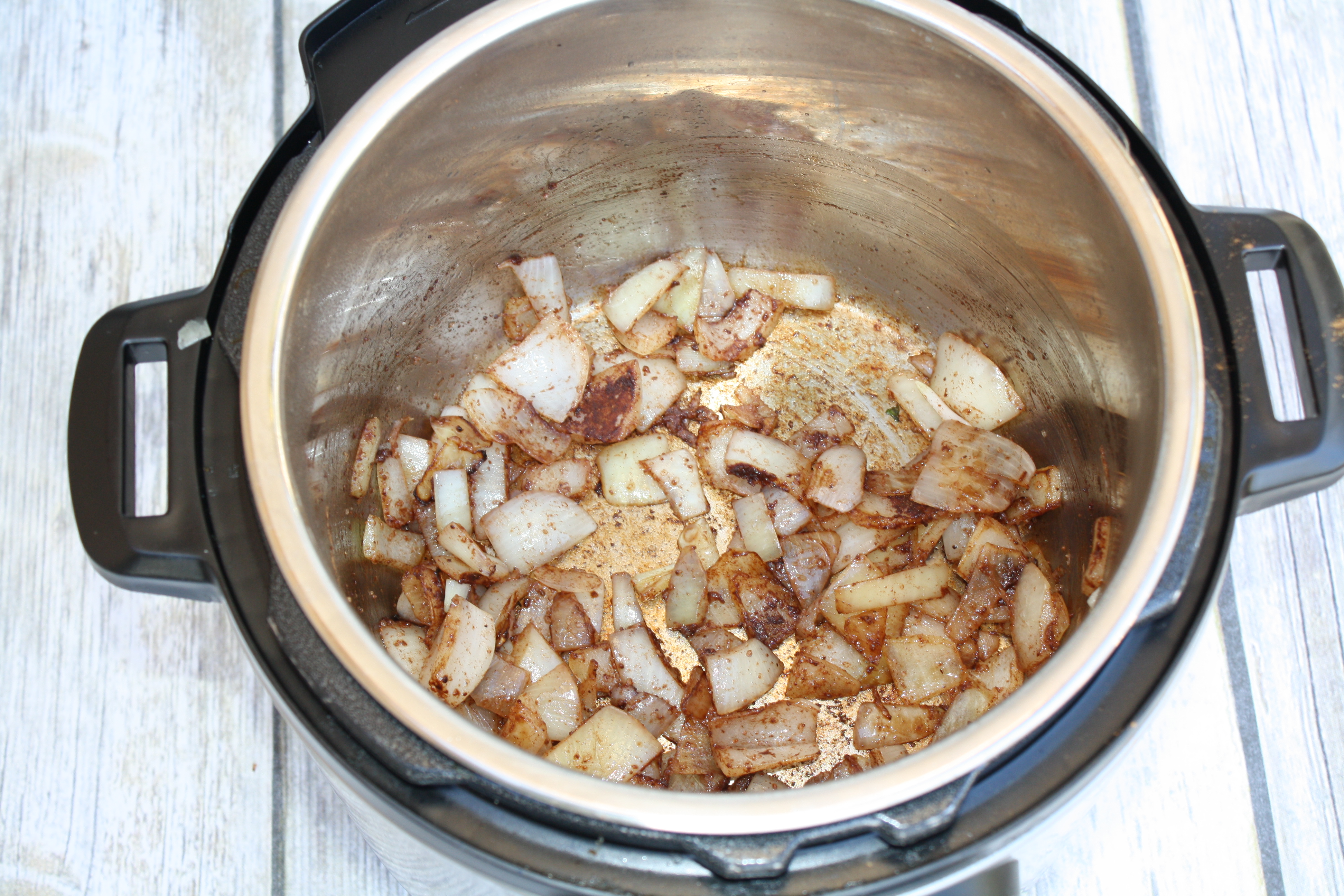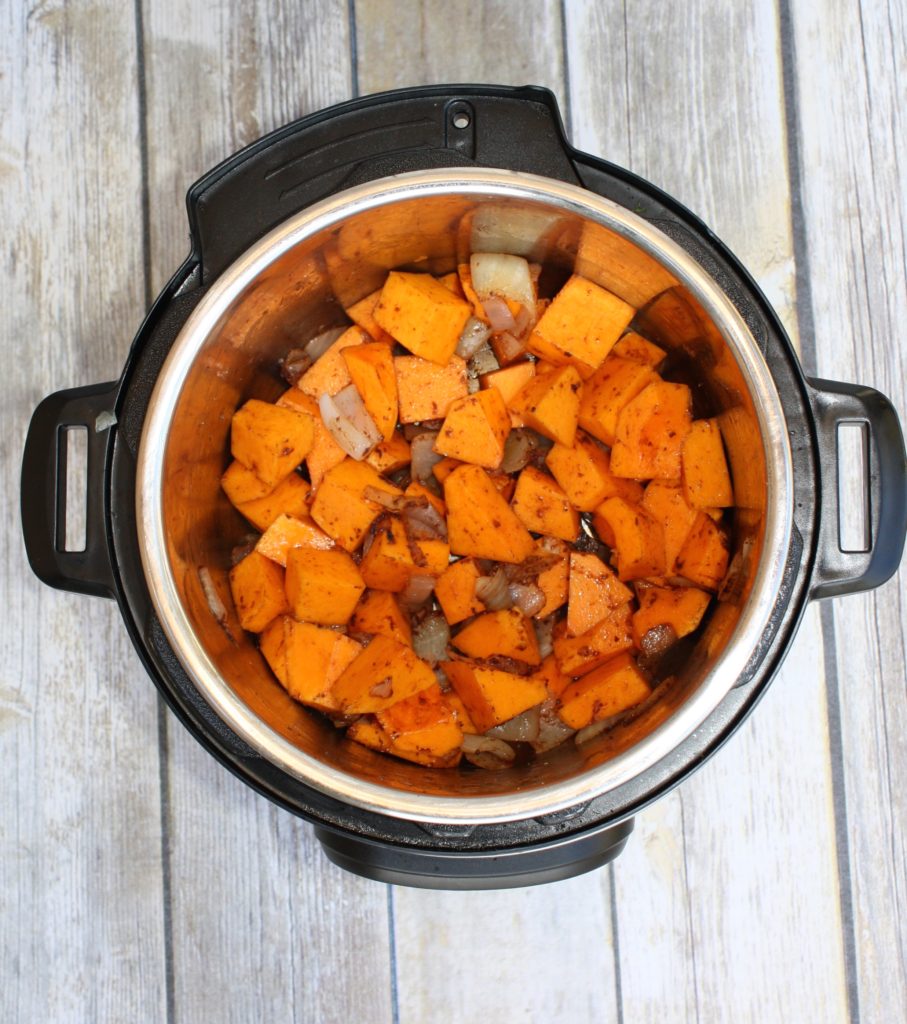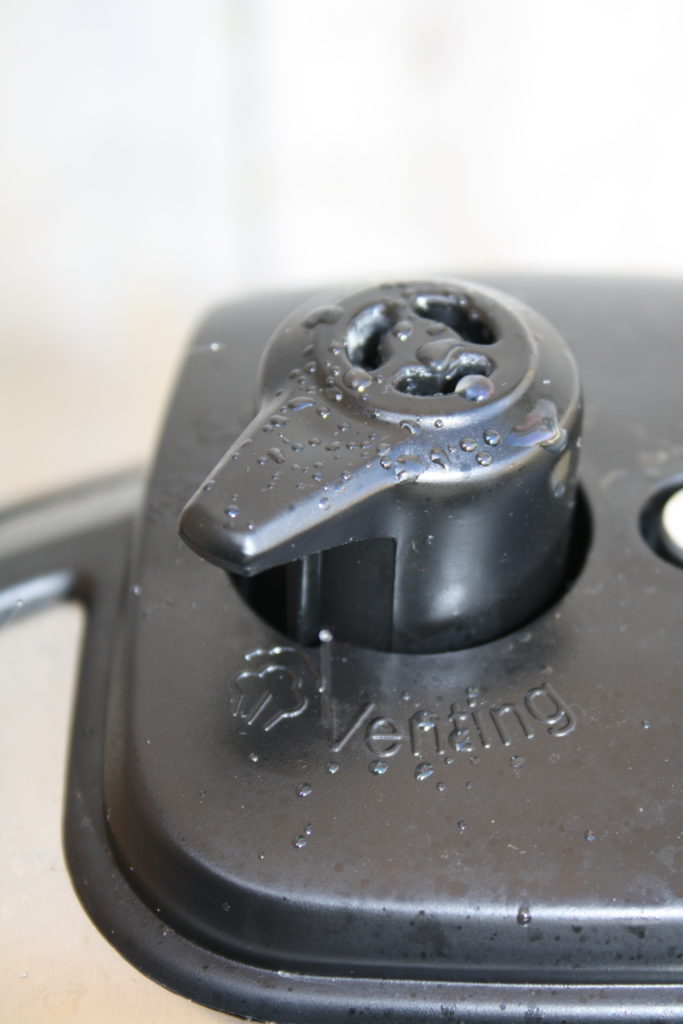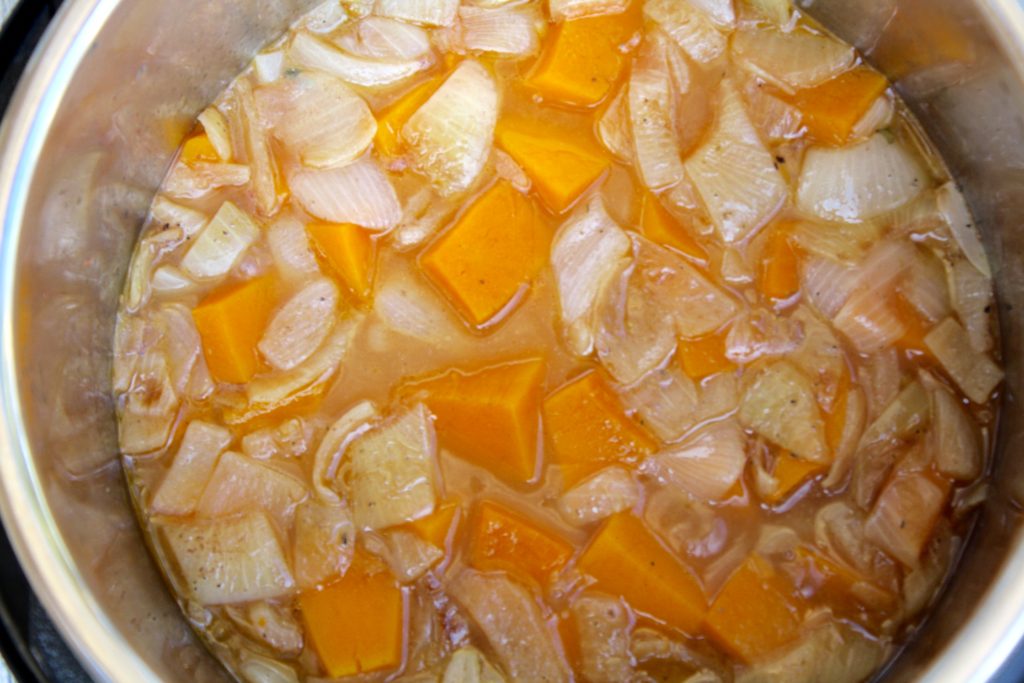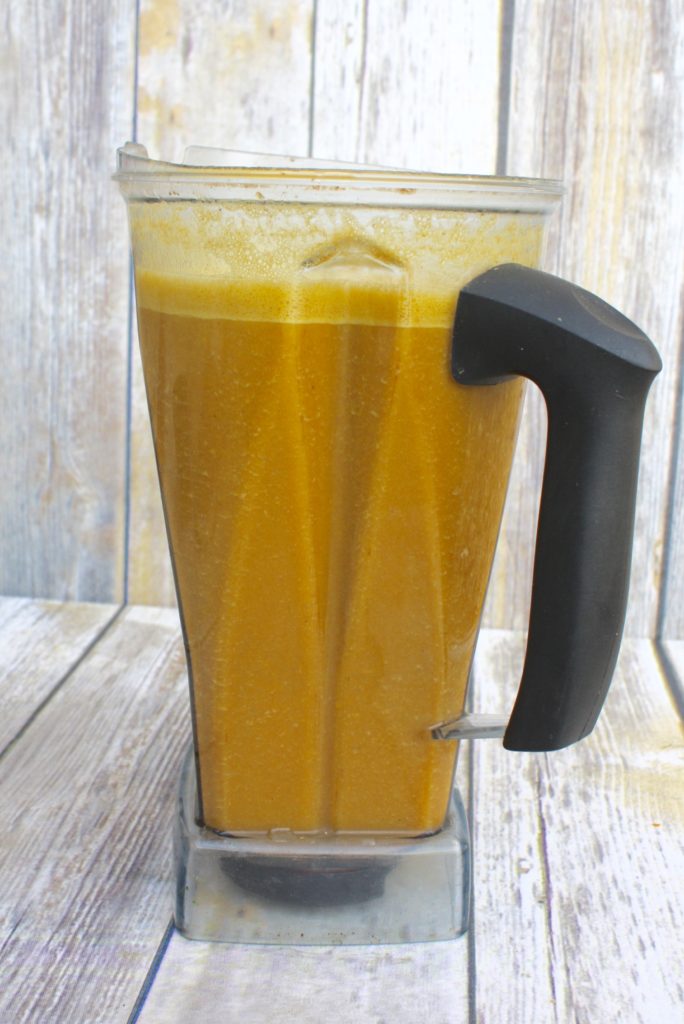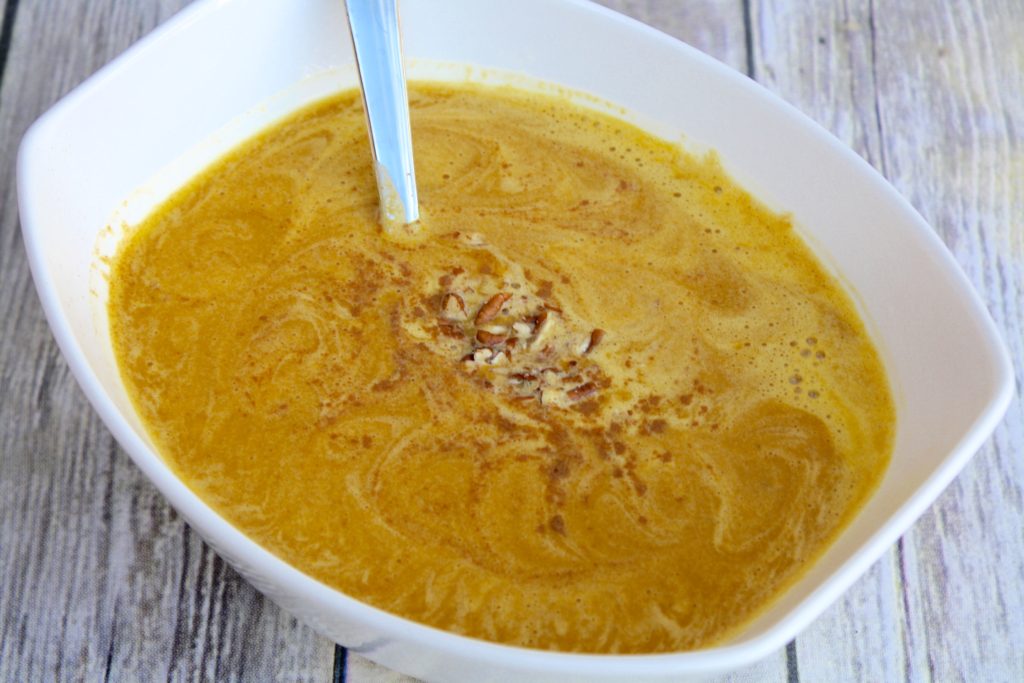 Immediately after the soup is pureed in the Vitamix it is pretty thin. As it cools it thickens or you can also thicken it on the stove top if you would like super, thick soup. I love this soup thick or thin. Everyone in my family loves this soup and it has been added to our Thanksgiving tradition! I'm off to make another batch right now!
I hope that you will try this recipe and let me know what you think in the comments below.
There may be affiliate links in the post. See our disclosure policy here.
Here are a few websites that were referenced in this post.
SaveSaveSaveSaveSaveSave
SaveSave
SaveSave
SaveSave
SaveSave
SaveSave
SaveSave
SaveSave
SaveSave
SaveSave