Kara's Top 10 Picks from Expo West
Paleo, Green and Clean Products!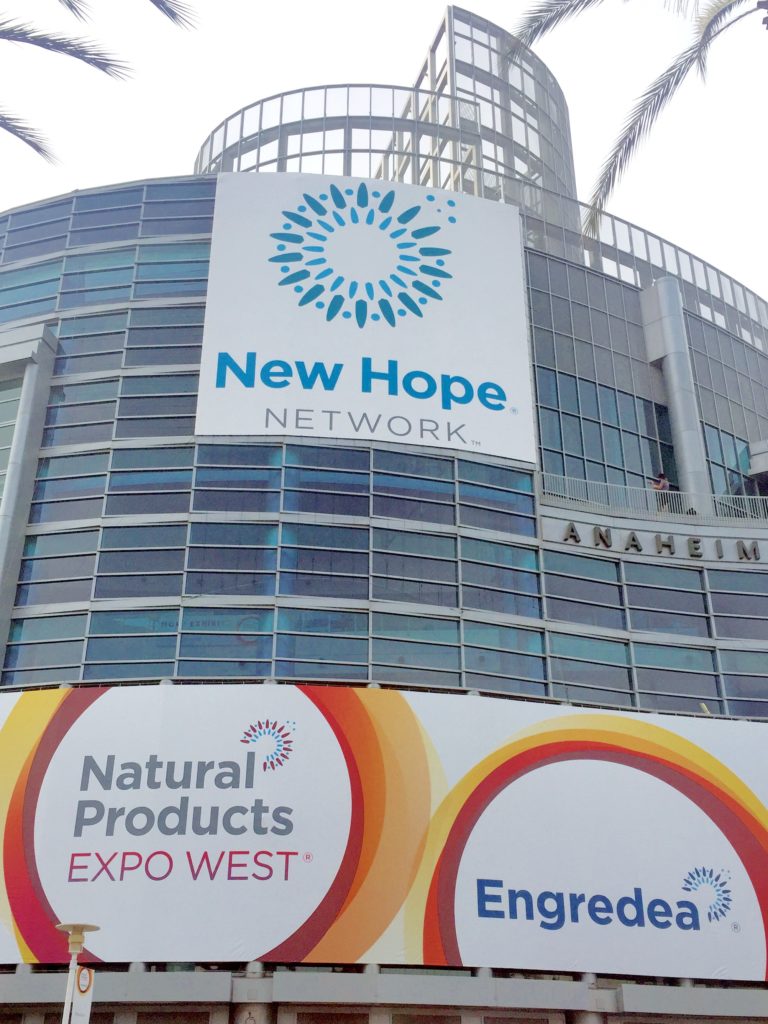 We made it, we survived another Expo West! It is always so much fun to go and explore Expo West! We met other bloggers, we found Stefan (life saver that biked us back and forth from our hotel to the expo!),  we met founders and CEO's of companies and leaders in the natural and paleo products scene.
We discovered new products, there were many more Paleo and even AIP paleo leaning companies than last year. The energy is so crazy positive and you have so much information to digest it is hard to wind down at the end of the day. Hello sensory overload!
As my sister said in her post we thought we were making it easier on ourselves by doing our Top 10, but I would need a top 20 to feel like all the products and companies that I found intriguing could be covered and I completely agree with her.
Here's my Top 10:
I am loving pretty much everything about this company and product. Action wipes are for those times that you either have no access to or don't have the time to bathe or shower. It's good for the entire body. Check out this link to see how firefighters are using this product and how Action Wipes are helping these brave men and women stay healthy! They also have some awesome upcycle ideas. I'm looking forward to investigating these Action Wipes further.
I just love Siete Family Foods Cassava & Coconut tortillas, love! I made taco's with them today as a matter of fact! Now they have tortilla chips and like my sister I love the lime flavored, but the sea salt is a close second. I didn't try the nacho cheese ones, but they are dairy free. I hope to see more products from Siete, they have an inspiring story and top notch product!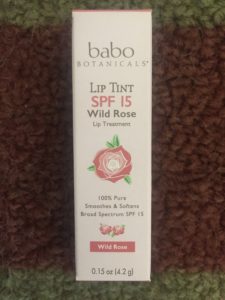 We already use many babo Botanical products in our house and now I've added another. The lip tint! Babo Botanicals rates between a 0-2 for most of their products and almost all of them are gluten free. Here are some other ingredients that you WON'T find in Babo Botanical products: Parabens, Phthalates, Mineral Oils, sulfates, formaldehyde, soy, dairy, almond/peanut oil. Yay! It is nice to find a company dedicated to finding a way to make products that work and that won't overload you with toxins!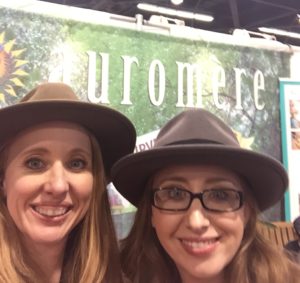 Auromere has many skin and hair products as well as oral hygiene products, you can even buy books about Ayurveda, incense, flower cards and eco bags. I carry their Neem Toothpicks in my purse (I really love these probably more than I should!) and was just reintroduced to their haircare products. I'm looking forward to investigating this vegetarian, animal cruelty free company.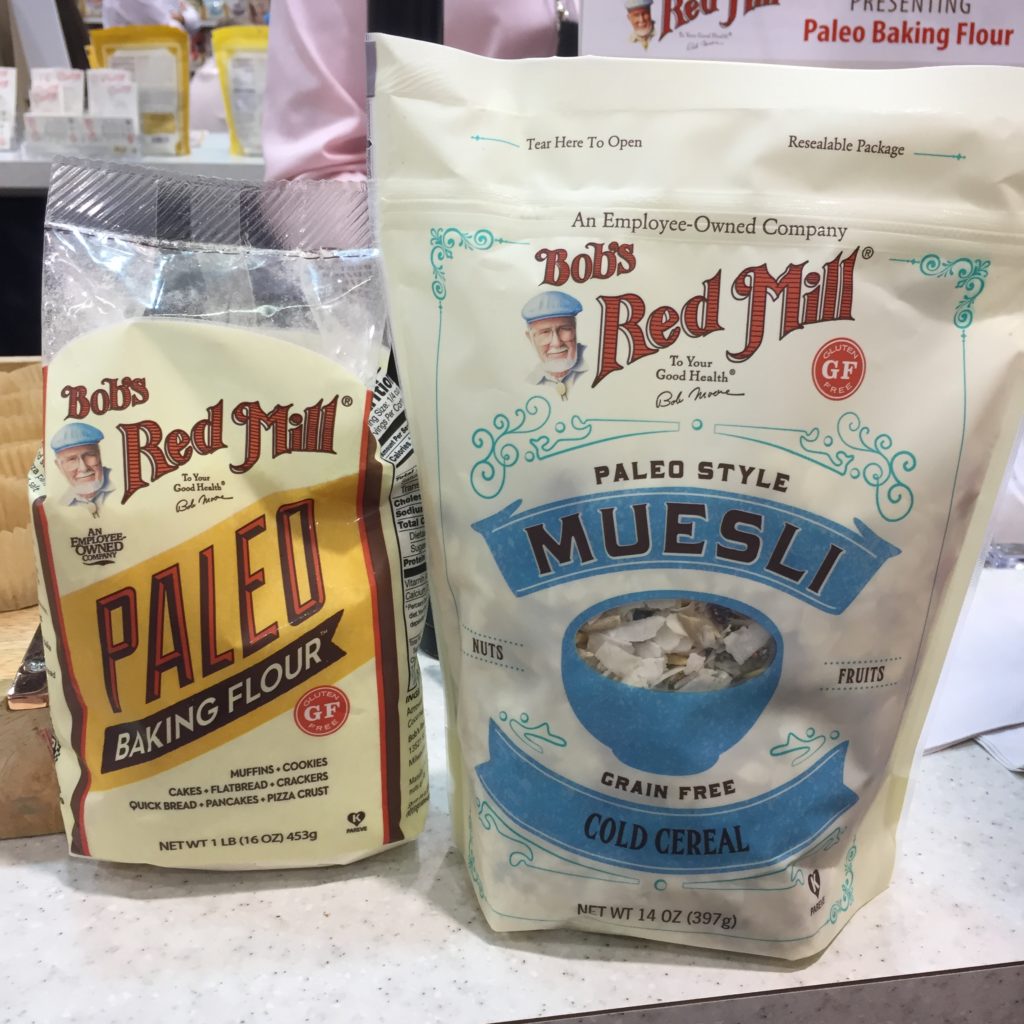 I'm so happy that Bob's Red Mill came out with a Paleo Baking Flour. I really love this company and can't wait to try out this product. I had a paleo chocolate chip cookie made with this Paleo Baking Flour at the expo and the texture was great as well as the taste.  Ingredients: Almond Flour, Arrowroot Starch, Coconut flour and Tapioca flour.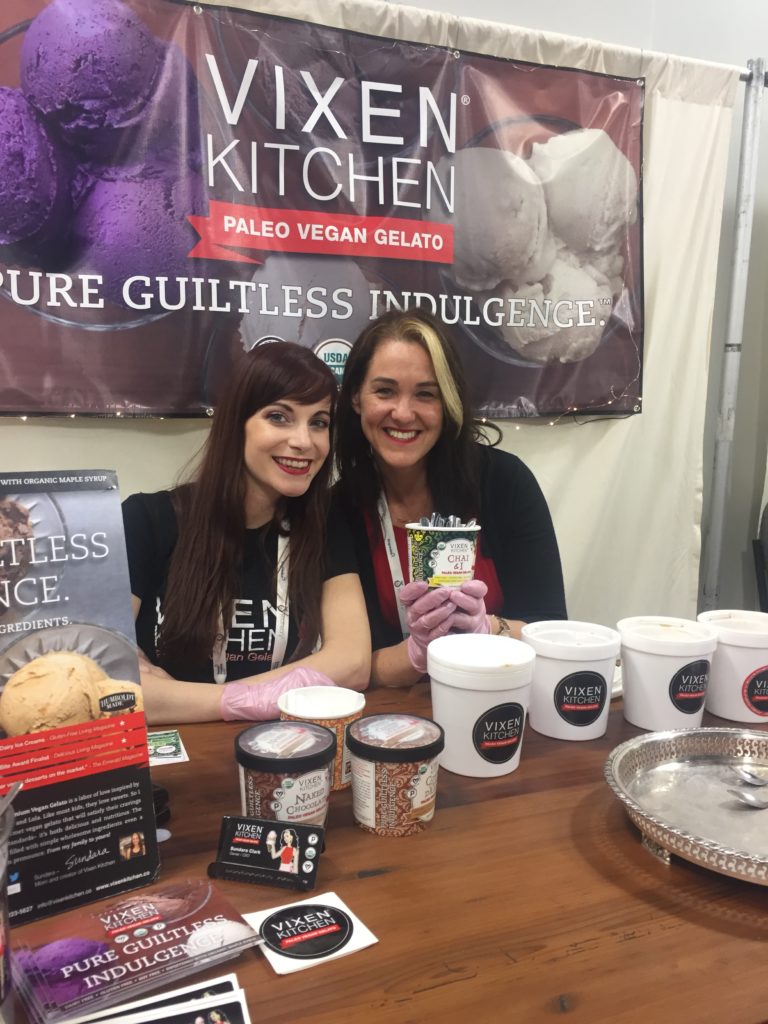 5 flavors of Premium Vegan, Paleo Gelato! What? I tried the Naked Vanilla and Naked Chocolate and I L-O-V-E-D both of them. I would say the Vanilla may have slightly edged out the chocolate, but I'm pretty sure you cannot go wrong with a flavor in the bunch! I think this product wins the prize for surprising me the most with texture and flavor, in the most positive way possible!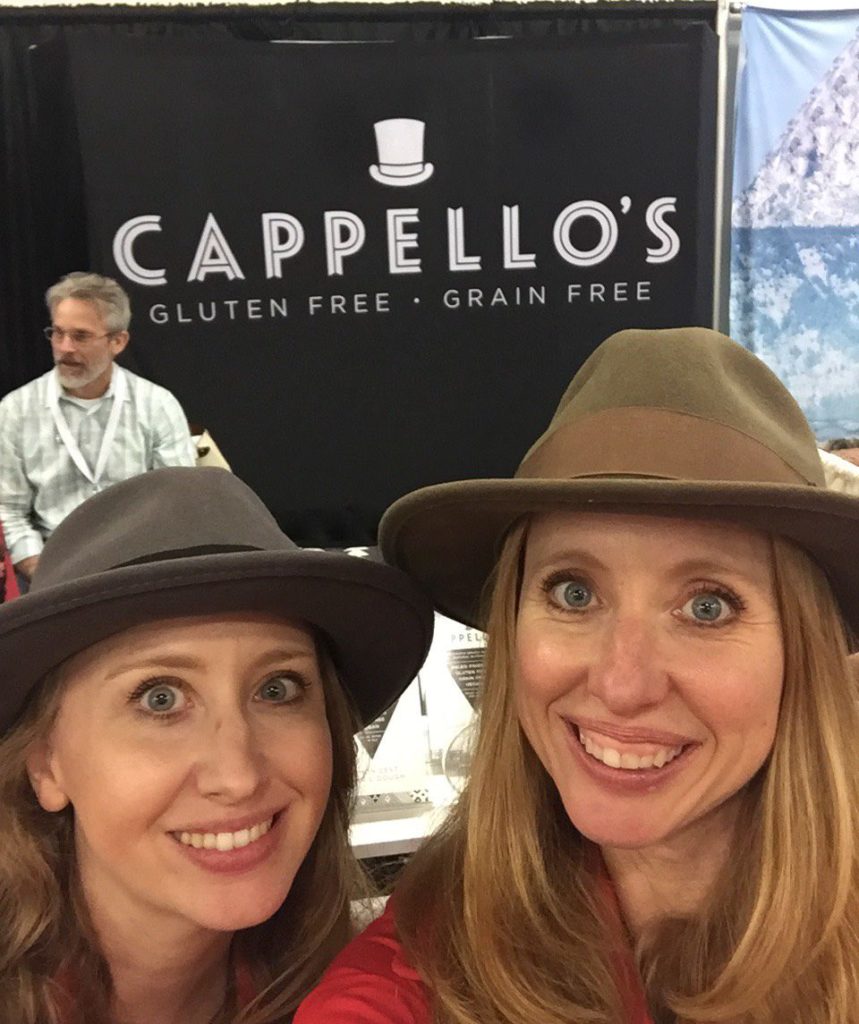 Fettucini, lasagna, linguini, these are things of my past. I do veggie noodles and… well… more veggie noodles. Those are great, but I was blown away by these gluten and grain free noodles. They are pretty expensive so I would use these only on special occasions, but these noodles also delivered on texture in a way I thought was not possible being paleo friendly!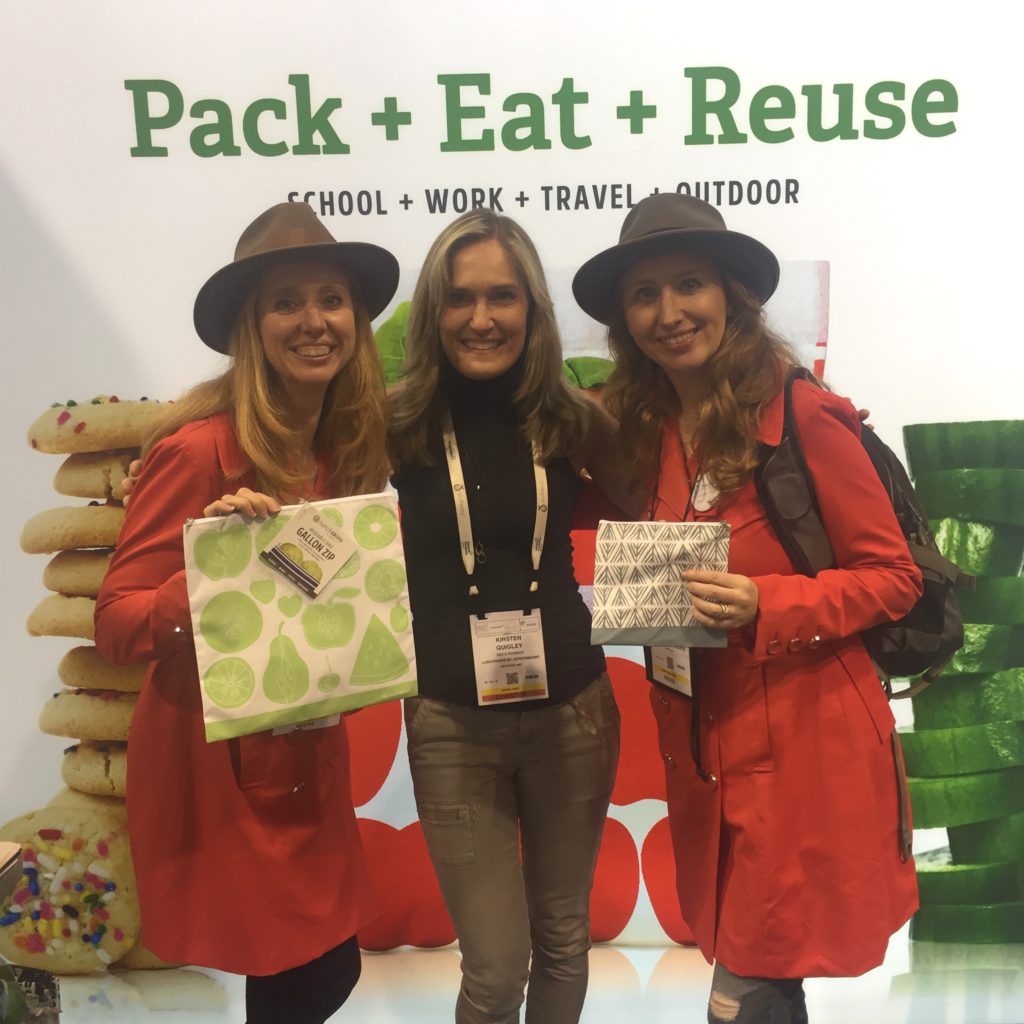 Besides having a ton of fun with the gals at Lunchskins I use their products daily. My kids do, I do and with new designs and sizes we will be using them even more. I use the zipper bags to organize jewelry, make up, money and credit cards and toiletries in my luggage while traveling, besides the usual uses of food storage and kids lunches. It is so nice to cut down on the amount of resealable bags I use. I feel like I'm using about 50 a week if I don't use my Lunchskins with my kids lunches alone.

I can't imagine cleaning in my home if I didn't have e-cloth. I am still amazed at how clean, streak free and polished my entire kitchen looks and those products are just scratching the surface. I have used the phone screen cloth since the expo and LOVE it. You use only water to clean any surface! Using e-cloth has cut down on my cleaning products cost and the chemical usage in my home.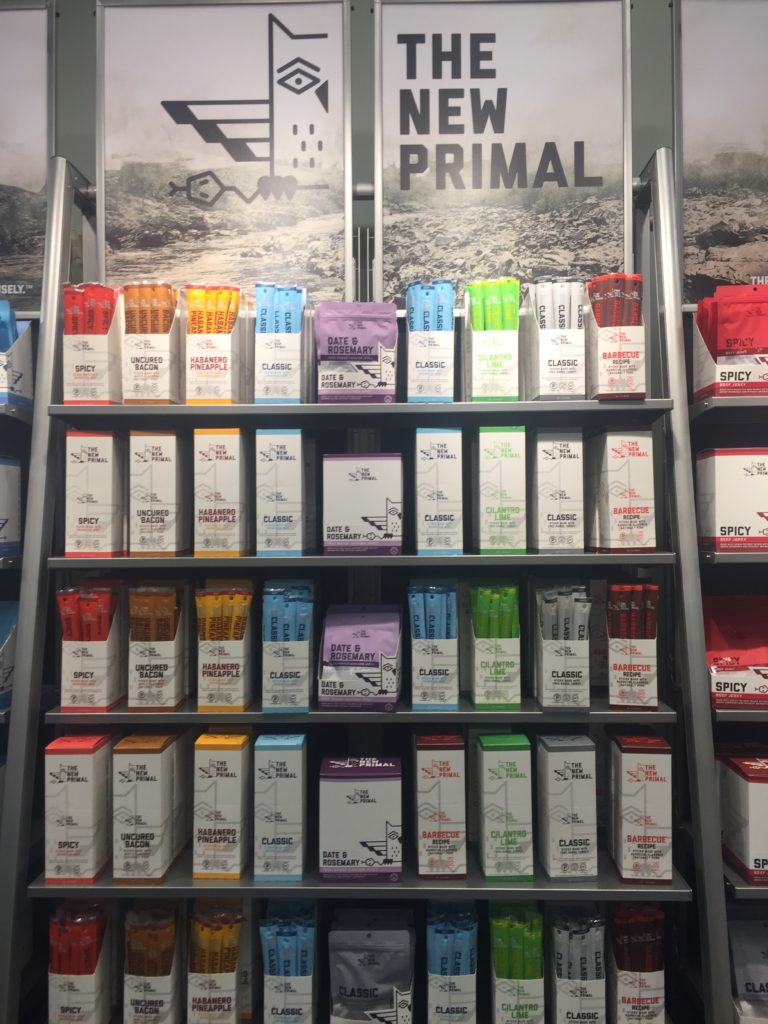 The New Primal has AIP friendly jerky folks! Their Date and Rosemary Chicken Jerky is yummy. They have a couple of meat sticks I would like to try as well! INGREDIENTS for the Date and Rosemary Chicken Jerky:100% Pasture Raised Chicken, Date Syrup, Pineapple Juice, Apple Cider Vinegar, Rosemary, Ginger, Garlic, Sea Salt, and Lemon Juice.
There we have it. The great thing is, we have even more companies that we loved and can't wait to share with you throughout the year. Expo West is such a unique experience and we look forward to it every year. Next year I hope to see even more Paleo and AIP friendly products!
Now I want to hear from you! What are your favorite natural products at the moment? Let us know what you would like us to investigate further. Share in the comments below.
Some of the links in this post are affiliate links, here is our disclosure policy.