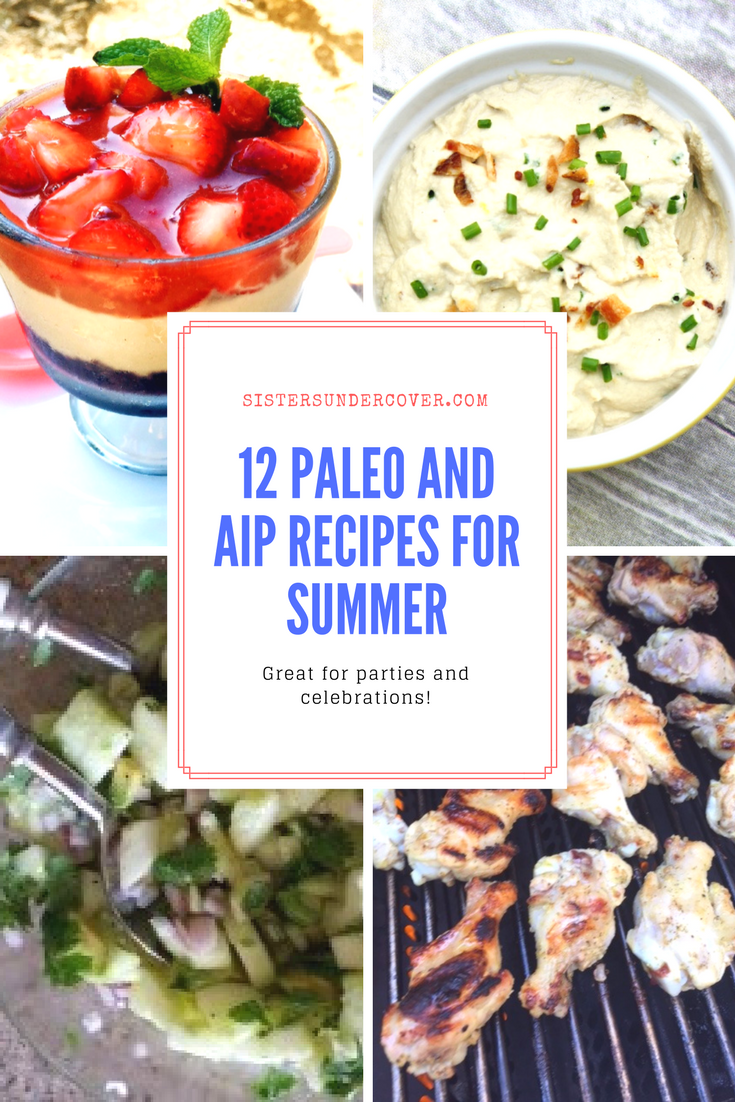 Sisters Undercover Recipe Round Up for the Summer!
It can be difficult to go to parties, celebrations, BBQ's, picnics and still stay AIP and even Paleo. We have selected 12 of our favorite summer AIP, Paleo recipes from our blog and packed them into one post!
Appetizers
Sides
Main Dish
Dessert
Make sure to check out our  Pinterest Page where we pin our own recipes as well as those from other great recipe makers. If you have any recipes that you would love to change to Paleo or AIP let us know and we'll get on the case!
Some of the links in this post are affiliate links please check out disclosure policy to see exactly what that means.
Happy Summer! Comment below if you make these recipes, let us know what you think!
SaveSave