Almonds
Almonds are not AIP, but after about six months of AIP I reintroduced almonds. YAY! Then about 3 months after that, they were out again. Now they're back and I'm sharing the joy! This recipe is similar to a recipe that I make at Christmastime with pecans. Today I adapted this it so I can enjoy them too! Now you can as well with this easy 5 ingredient almond recipe.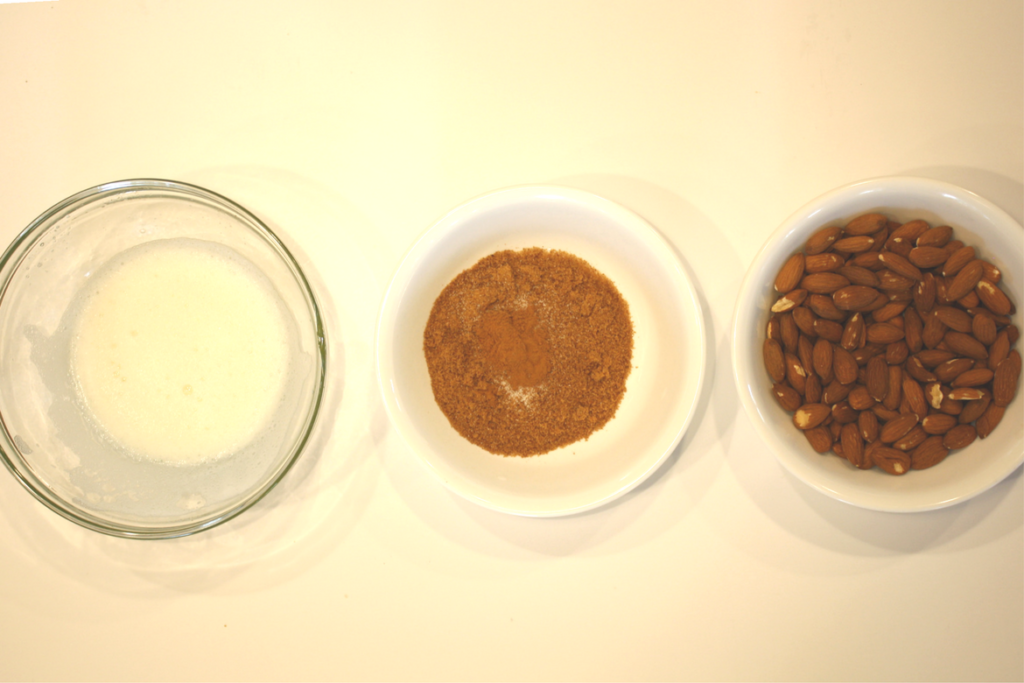 Ingredients
That's right, this recipe is just five ingredients and that is including the almonds! You will need, an egg white, coconut sugar, salt, cinnamon and almonds ( I used organic raw almonds). That's it. It is hard to be patient during the cooking process, but it's so worth it. So preheat your oven to 225 degrees and let's get cooking!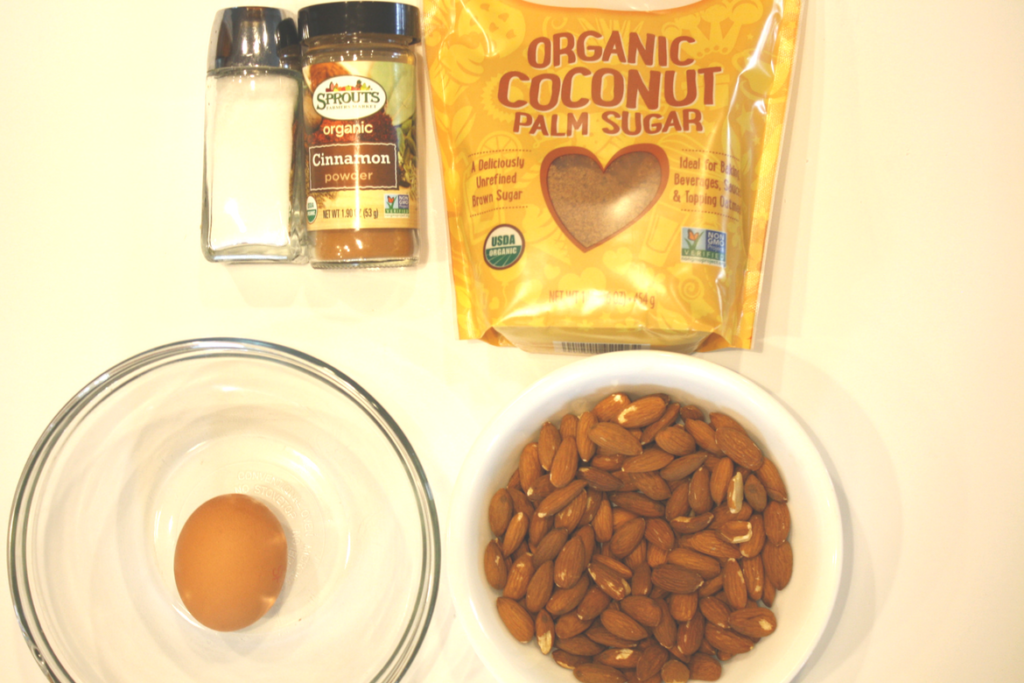 Sweet and Salty Cinnamon Almonds
Ingredients
2 Cups Organic Raw Almonds
1 egg white
1/2 C Coconut Sugar
1/2 tsp Organic Cinnamon
1/2 tsp Salt
Instructions
Preheat oven to 225 degrees
While oven is preheating combine Coconut Sugar, Cinnamon and Salt in a small bowl and set aside.
Beat the egg white until frothy, this took me about 2 minutes hand whisking.
Add the almonds to the egg whites and gently mix.
Pour the sugar mixture over the almonds and gently toss again.
Scatter almonds onto a baking sheet in one layer.
Place in oven.
Bake for one hour stirring every 10-15 minutes.
Remove almonds from the oven and let cool completely.
Store in an airtight container and they will last at least 10 days, although mine never make it past a week!
Notes
If you aren't avoiding nightshades you can add a 1/4 tsp of cayenne pepper. It adds a nice kick, but kids can still eat them so it's not too spicy.
The Results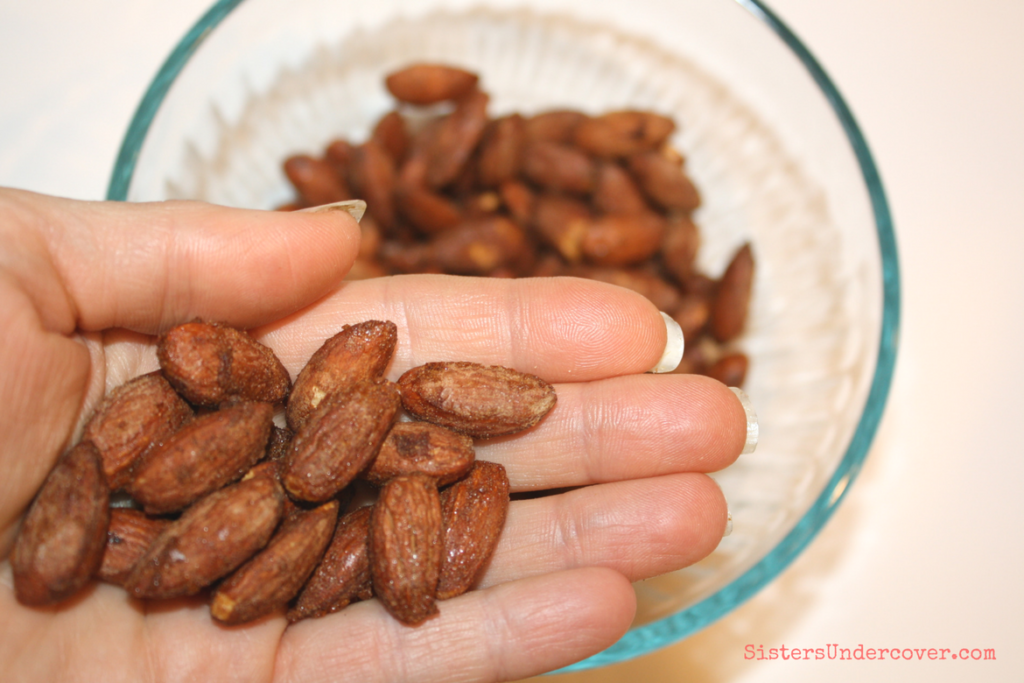 These almonds have a crunchy coating thanks to the egg white. The egg white also helps all the yummy sugar, salt and cinnamon stick to every almond!
I love sweet and salty together so this is a perfect snack that satisfies that craving and provides some healthy fat and protein to boot! I love to have these on special occasions or a couple handfuls during a movie. My kids love these as a special snack in their lunch.
I like the ratio's in this recipe, but play around with it, add other seasonings or even use other nuts that you tolerate. I can't wait to play around with this recipe even more. I will share anything extra special that I come up with. Happy Sweet and Salty Almond baking!
When you make these crunchy, sweet, salty cinnamon almonds let us know below in the comments. We love to hear from you sleuths.
Some of the links in this post are affiliate links please check out disclosure policy to see exactly what that means.
SaveSave
SaveSave
SaveSave